6 Ways to Improve Your Local SEO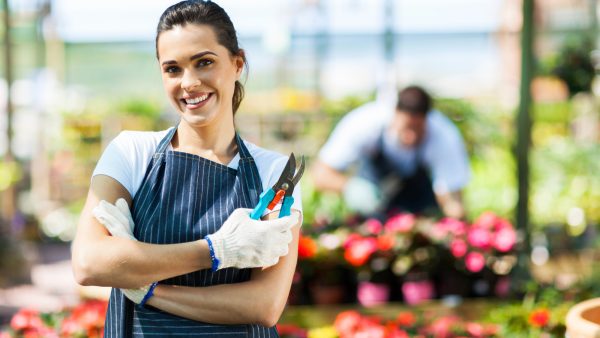 As each year goes by, many changes and adaptations occur in the digital world. More businesses are becoming present online, and it's getting harder to outperform competitors with SEO. Despite the increasing difficulties, it's still something many local businesses need to take full advantage of. Considering 30% of all mobile searches are related to location, it can be highly lucrative to create local SEO content.
But how are you able to achieve this? Below are six actionable tips you can implement today to enhance your local SEO.
1. Create and optimize a My Business account with Google
One of the most prominent ways to increase your local SEO is by creating and optimizing a My Business account with Google. Upon creation, you'll receive some creation tools and notably the ability to develop a business listing on Google.
Within the business listing, you can directly link to your website, phone number, email address, and, most importantly, location. Now, when users search phrases like 'Coffee shops near me', Google will scan their location and its business directory to identify local coffee shops nearby. Considering the phrase 'near me' saw an annual increase of 900% between 2015 and 2017, it's more than worth creating and optimizing a business listing on Google.
2. Perform local keyword research and optimize your content
Another great way to improve your Local SEO is by developing local keyword research and optimizing content towards them. Depending on your domain authority ranking (DA), you'll want to optimize towards low-difficulty keywords. Doing this will dramatically increase your chances of making it on the SERP.
Now, we understand that many people viewing this can operate in various locations nationally or worldwide. If that's the case, instead of creating individual pages for each specific local keyword, we recommend you use our new plugin for WordPress, SEO Generator.
This tool allows users to create one 'smart SEO text' for many different locations. For example, let's say you operate in 50 separate towns dotted around the United States. Instead of writing 50 individual pages targeting the town's keywords, you can create one smart text, and our tool will make 50 locally targeted pages at a click of a button.
With our tool, you're able to create smart text for page titles, meta descriptions, alt tags, URLs, headers, and modified dates, which are the most crucial SEO practices for optimizing local keywords.
3. Become present with online business directories
Next, become present with online business directories like Foursquare, MapQuest, Yellow pages, and Yelp. This is just a tiny minority of them, but there are 100s. Implementing this local SEO strategy will make your businesses' information like name, location, phone number, and email much more accessible online.
This doesn't just enhance your brand awareness, but you'll also earn backlinks to increase your overall DA and rankings.
4. Take advantage of local publications to earn quality backlinks
It goes without saying, a significant role in business is networking. From being a local business, you should become familiar with local publications and build a good relationship with them. Here's how you can earn quality backlinks from local publications.
Send out or publish frequent releases – An excellent way to utilize local publications is by sending them press releases about your business. It's the perfect trade-off. You get a backlink and brand awareness, they get free content. 
Create sponsored, charity or giveaway content – Something else that creates interest is sponsored, charity, or giveaway content. This is because they all come with good intentions, and if the local community benefits from it, then the publicity is immense. 
Become a local online commentator – A commentator writes for the publication about local concerns, events, and much more. From being an online commentator, you may be able to create events based on your business for optimal exposure. 
Pay to advertise – Lastly, instead of creating content, you can also pay a local publication to promote your business online. Prices for advertising online will hugely vary depending on the popularity of the publication. 
As you can see, there are various ways you can approach a local publication to earn quality backlinks and brand exposure.
5. Be active on social media platforms
If you aren't already, you need to become active on social media platforms. With the likes of Facebook, Twitter, LinkedIn, and Instagram, you can generate a vast amount of traffic to your website. An increase in website traffic will undoubtedly better your local SEO performance.
There are two primary strategies you can implement on these social media platforms to increase your local SEO. These are:
Local discussions – An excellent way to promote your brand and get more traffic to your website is through becoming active with a local audience. Most social media platforms have groups based around city, town, or even village discussions. This allows local councils to get an idea of what the community wants to be changed or improved without holding large board meetings. Needless to say, even dropping your opinion in the comment section will improve your brand's online presents. 
Local paid advertising – Another prominent way to increase website visits is to pay for advertisements on social media targeting a specific geographical area. By doing this, your advertisement will only be shown to people located in a particular location.
6. Consider optimizing for voice search
Lastly, it would be best if you focused on optimizing your content towards voice search. In recent years, Google has changed its algorithm to allow for easier searching through voice. The terms you'll want to optimize for will typically start with how, what, when, where, or end with near, today, now, etc.
As a rule of thumb, people searching via voice want prompt results which they can act on immediately. So, instead of optimizing towards a specific keyword, consider using long-tail words that a user would say to find their ideal solution.
Final words
From reading the above, you should have a general idea of how to optimize for local SEO. Now you understand this, you just need to take action. Remember, SEO takes time, but the more effort you put in today, the better results you'll receive in the future.